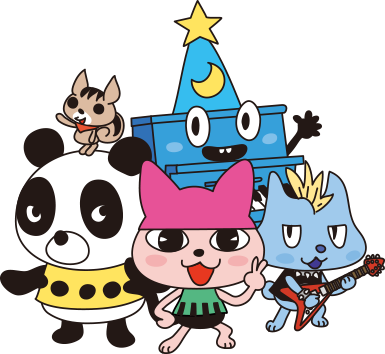 For returnees, preschoolers, and children attending international schools:
---
There is a risk that you will lose your English ability by returning to Japan and being immersed in Japanese life, forgetting the English you learned while living abroad.
It is difficult to maintain and develop English education at elementary, junior high and high schools in Japan.
In elementary school, English lessons are held about once a week as part of comprehensive learning, but it is very difficult to maintain the English proficiency acquired overseas by just having simple conversations and singing English songs.
English classes begin in earnest at junior high schools, but lessons are about 4 hours a week at public junior high schools and about 6 hours a week at private junior high schools.
If you think that in 24 hours a day with 8 hours of sleep, 16 hours of activities a day, and 90 hours a week, if you spend only about 5% of that time in English, you will not be able to improve or even maintain your English proficiency.
Why don't you try having as many lessons in English so that you don't lose your English ability?
It is very good for a child's education if they can study the piano, which is said to be very good for the development of the child's brain, while learning English at the same time.
ACE offers both English conversation classes and piano classe, so you can study both at the same time, in the same place, and all-in-one.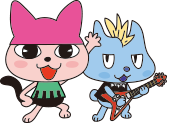 ACE English and Piano School
–
3 Features
1.Learn Piano and English at the same time

At ACE, you can learn piano and English at the same time. What does that mean? Well, you can have the experience of studying at an overseas school without leaving Japan. It is like studying languages and music abroad while staying in Japan. By interacting with English through piano lessons, we eliminate the complexity of learning a new language and prolong the time we spend interacting in English on a daily basis. Of course, ACE also has English conversation classes, so you can choose which method of studying English is best for you.
We also offer piano lessons in Japanese for those who are not very good at English. By taking English conversation classes and Japanese piano lessons, eventually it can develop into piano lessons in English. This is the biggest merit of studying at ACE.

2.Use the café on the premises to spend more time interacting in English

ACE has a cafe where you can enjoy English conversation together, and with our foreign staff. If you take an English lesson and go home immediately, you will instantly forget what you have learned. Many people who go to English conversation school do not retain all of the information learned in the lesson. The café is a nice place to apply what you learn in your lessons into a real-life situation.
The ACE cafe is free on lesson days. On days without lessons, you can enjoy English conversation at the cafe with a reasonable admission fee. ACE's goal is to improve your English conversation skills by prolonging English-time at the cafe.

3.There are regular recitals and group lessons, so you can clearly set your goals.

1. ACE holds piano recitals three times per year. After repeatedly attending lessons and getting used to the piano, you can play piano in front of your friends. Having regular opportunities to play the piano in public is a major goal in daily practice and will bring even greater aspirations to your playing. Share your happiness and improvement from your lessons with your friends.
Group lessons are held regularly in English conversation classes. After repeating one-on-one lessons with your teacher and getting used to English, let's enjoy chatting with our friends in English. The more opportunities you have to talk to people, the better your conversation skills will be. It will help to increase your vocabulary too.
Improve steadily at ACE with recitals and group lessons.
---
ACE English and Piano School provides fun and educational lessons to various people. The acronym ACE comes from A = Attraction, C = Communication, and E = Education.
We believe learning English and piano from a young age will surely lead to success in your children's future.
Message from Principal Shimono
---
人生で得たものをそのまま学校として形にしたかった。
そこには『親への感謝』があった。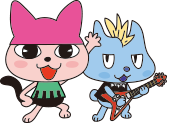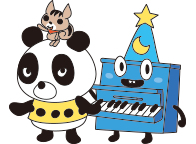 Lesson Step
At ACE Eikaiwa and Piano School, lessons are divided into the following six categories.
Please clear each step and aim for further goals.
---
---
---
The "Kids Solfege Lesson" is perfect for children aged 2 to 3. For those wondering, it is never too early to begin learning piano.
Through music, we will improve various abilities centered around listening.
Of course, the lessons incorporate piano, so students can naturally come into contact with it.
According to our original ACE curriculum arranged into 10 steps, we have fun lessons using various items (flashcards, games, toys, etc.), so even small children can take lessons with confidence.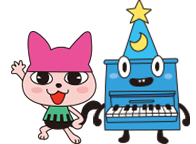 STEP

1

Trial Lesson

After visiting the school, fill out a simple application form and have a brief explanation. After that, enjoy your one-on-one lesson at ACE. 2000 yen, tax included.

30 minute lesson and 15 minute explanation.

STEP

2

Goal Setting

After the lesson, we will work with the instructor to plan an original lesson that suits you and set some goals for the future.

STEP

3

Application for Membership

We will ask you to apply for membership and decide the schedule of your desired lesson.
Let's start learning English and piano at ACE!
If you don't have an acoustic piano at home, or if you can't practice at night, do you want to practice more and more acoustic piano?
ACE rents out rooms for grand pianos and upright pianos!
Rental Charge
Grand piano
30 minutes 1,500 yen (tax included)
Upright piano
30 minutes 1,000 yen (tax included)

Frequently Asked Questions
Do you have a fixed month of admission?

You can enroll at any time.

Can I take a trial lesson?

Trial lessons can be done for 2000 yen (tax included). The trial lesson is 30 minutes long, followed by an explanation.

How much is the admission fee? Are there any other costs required?

The entrance fee is 5000 yen (excluding tax). In addition, we ask that you pay the first monthly fee or ticket fee.
Student and Parent Testimonials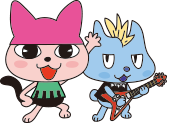 ACE Eikaiwa / Piano School (Ikebukuro Main School)
21 West Court Room 205, 2-38-12 Ikebukuro, Toshima-ku, Tokyo 171-0014 (reception) B1 (lesson room)
Access: 5 minute walk from the west exit of Ikebukuro station on each line, 3 minute walk from Echika C6 exit
9:00 – 21:00 (Regular Holiday: Open every day)